Take a look at our special offers and the full range of custom and OEM products for all your motocross needs. We design and make our own range of radiators that will not only make your bike look cool but will make it run cool too!
AMA Supercross Championship
At the time of writing we've just finished the 3rd round of the 2021 AMA / FIM Supercross championship and what a cracker its turning out to be!
At round 1 Justin Barcia opened the season with his third consecutive win in Houston matching Jeremy McGraths total of 3 season opening wins 25 years years ago! Roczen took 2nd with a returning Musquin finishing 3rd.
When the dust had cleared in round 2 we had our second winner in the series and that was current title holder Eli Tomac with Dylin Ferandis taking second in his rookie season and Brayton coming in third. To Ken Roczen's protestation he was docked 4 points for being deemed to have ignored the red cross flag during the race which would have seen him take the red plate.
Round 3 at Houston was set to be Roczen's as he led from lap one, however an absent minded Dean Wilson got in the way on the final lap causing Roczen to have to take avoiding action which allowed an hard charging Cooper Web to pounce and take the lead to the flag with Roczen taking 2nd and Cancerillo 3rd in his rooky season. Bring on round 4!!
Take a look in our shop for all your MX needs
British Motocross Championship
Following the updated calendar from Infront Moto Racing recently for the 2021 MXGP season. RHL Activities have had to make changes to the calendar.
The round which was scheduled for May 16th at Lyng will now move to a week earlier May 9th.
The further changes to the calendar are a round at Whitby has been added for July and changes to the race schedule.
RHL Activities is excited to get the 2021 underway with the ACU British Motocross Championships and British WMX Championship at some of the UKs best motocross circuits. [1]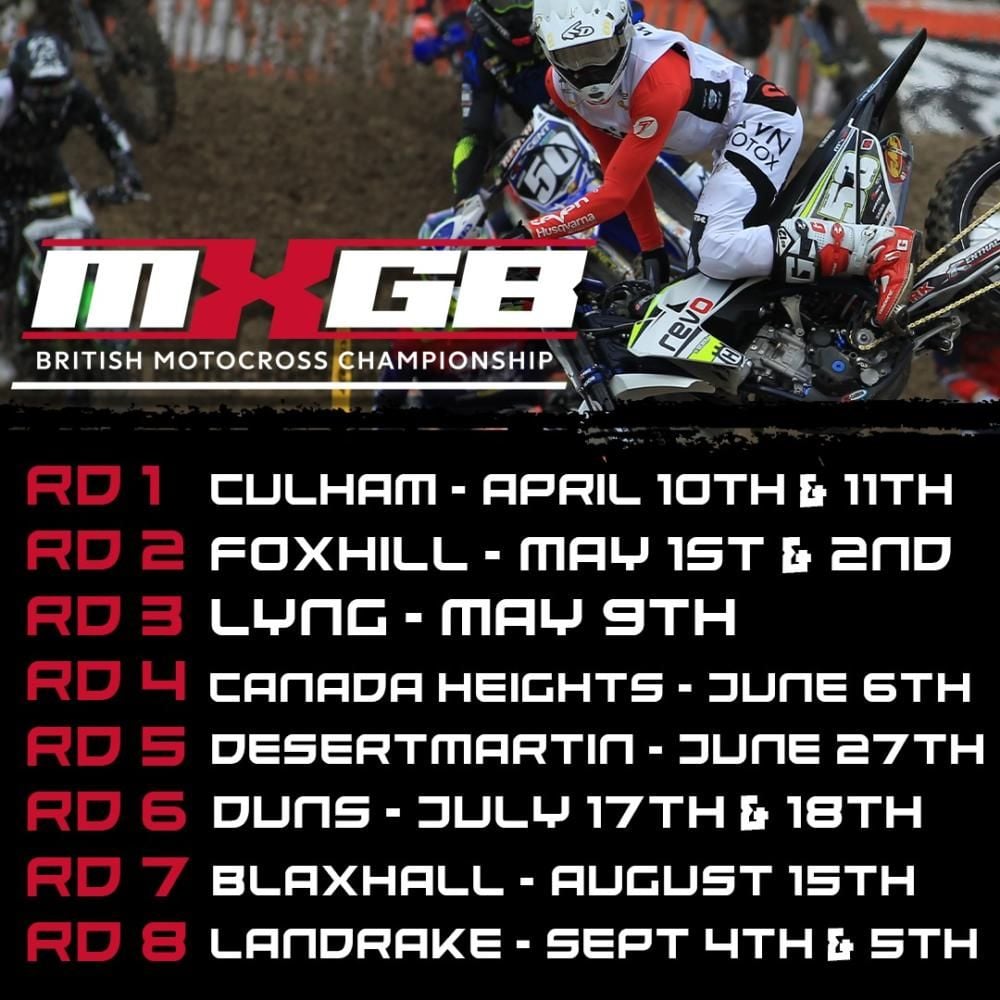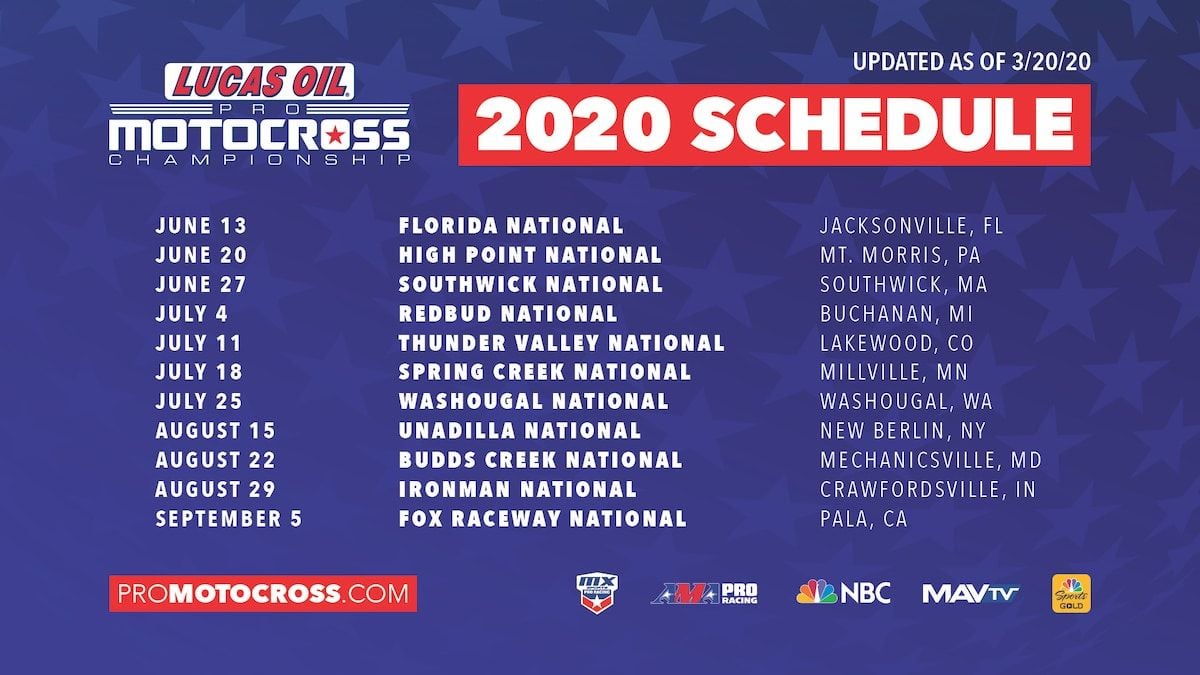 Luca Oil Motocross Championship
The racing league released its 2020 schedule in September 2019, ahead of the pandemic, with plans for 12 races across 11 states. By March, the historic Hangtown Classic race in Rancho Cordova, California, had been canceled because of Covid-19 concerns, and the season was put on hold. It wasn't until mid-July that MX Sports Pro Racing, the group responsible, announced a shortened, AMA-sanctioned season.
FIM MXGP & MX2 Motocross World Championship
The 2020 FIM Motocross World Championship was the 64th FIM Motocross World Championship season. It included 20 events, starting at Matterley Basin on 1 March and ending at Neuquén, Argentina on 22 November.[1] No races were held from April to July due to the COVID-19 pandemic.
The first race of round 19 saw both Tim Gasser in MXGP and Tom Vialle in MX2 crowned 2020 Champions in a hard fought series where we saw Jefferey Herlings pulling out due to a neck injury and Jorge Prado being sidelined with only 3 rounds to go due to a COVID-19 infection.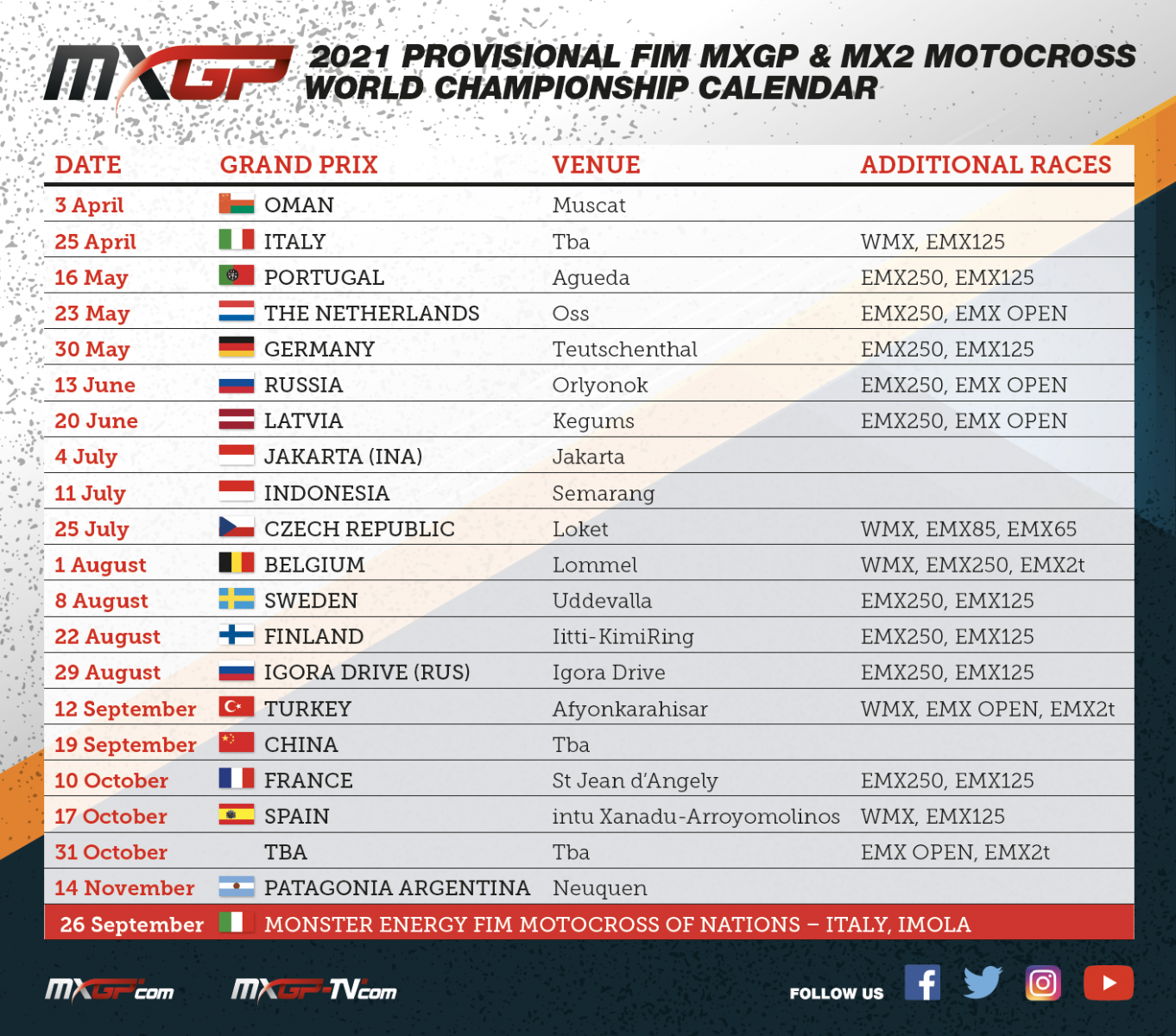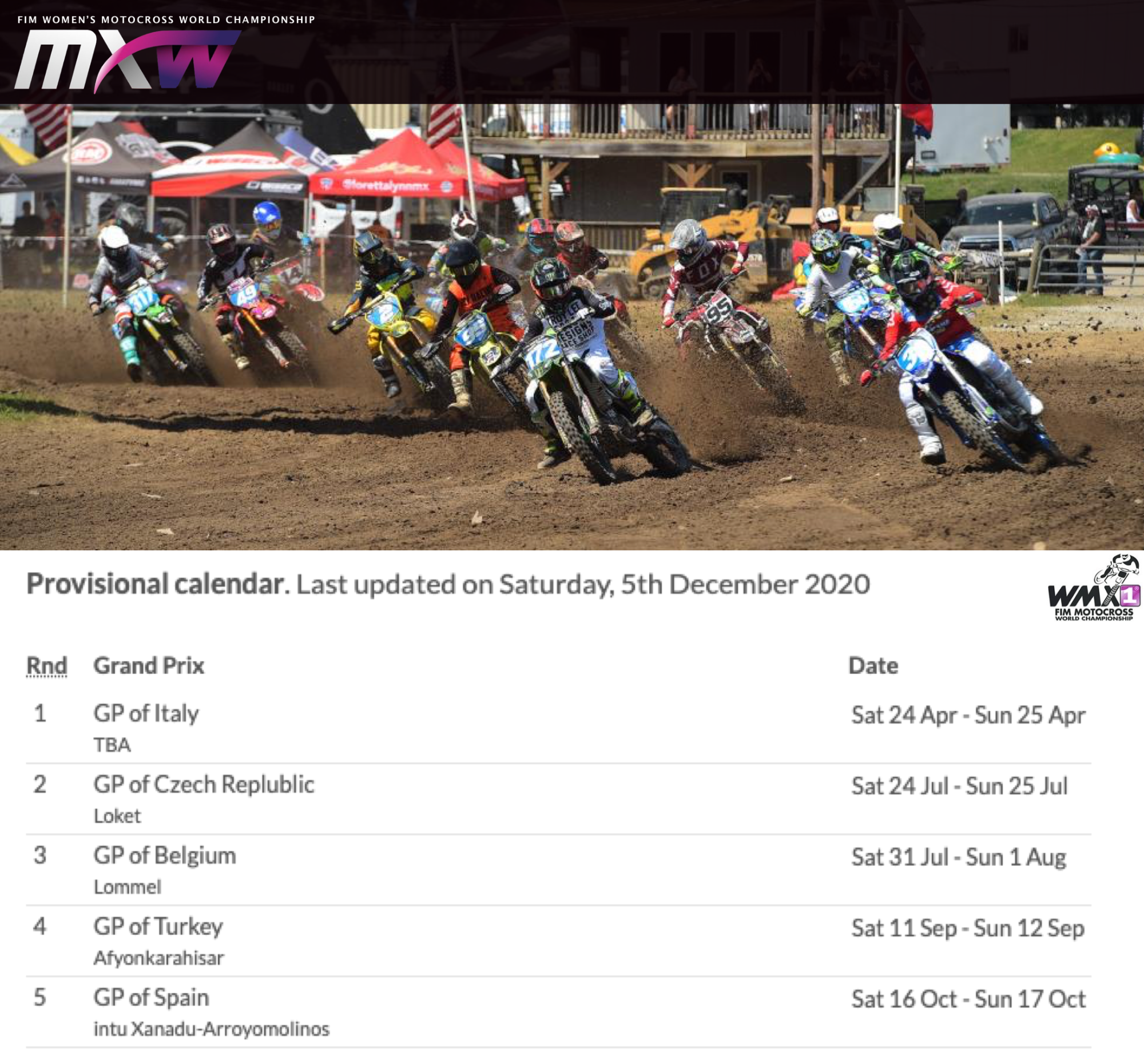 Women's World Motocross Championship
The 2020 FIM Women's Motocross World Championship was the 16th Women's Motocross World Championship season.
Courtney Duncan started the season as defending champion, after taking her first title in 2019, the the end of the 2020 season Courtney had added the WMX title to her resume for the second time and looks to be a season favourite going into the 2021 season.